Be Good to Yourself
We have a great list of suppliers that bring us exclusive Bottles and tester's to sample and discuss with our Beer expert's thanks to this our beer list is always fresh.
La Villa Nanni
Condor
A warm, Rhone like style of red that has plenty of juicy fruit to be getting into and weight that comes from the desert conditions on the Argentine side of the Andes.
The vineyards are in the sky, way up the Andes literally where the Condors fly.
Mumm
The nose reveals initial aromas of ripe fresh fruit (white and yellow peaches, apricots), tropical notes (lychee and pineapple). It then opens up with the fragrance of vanilla before developing notes of milky caramel, breadcrumbs and yeast, culminating in aromas of dried fruit and honey.
Cava Reserva
Here is a clean and balanced Cava, showing dough and baked goods alongside pear, apple, and citrus notes. The mousse is fairly soft, and there is a sweet green apple note at the end with the lemon and orange.
Barocco Prosecco (Italy)
This Italian bubbly offers notes of white flowers, white peach, melon and apple.
Jean Claude Mas Rose (France)
Cherry, red berries and tropical notes. Palate: Elegant, fruity, smooth, very fresh and with a persistent length.
Parrot Fish Pinotage (South Africa)
A combination of dark berry and cherry fruit, liquorice and a slight gamey character. This wine is complex and full bodied with balanced tannins.
Compass Point Shiraz (Australia)
A delicious medium bodied Australian Shiraz Cabernet featuring rich, ripe berry flavours and a delicate hint of spice.
Condor Merlot (Chile )
A beautiful,soft and vibrant wine. Characterstic red berry aromas and ripe plums in mouth. Smooth and easy to drink.
7 Explorers Sauvignon Blanc (Chile)
This wine is crisp and lively with appealing flavours of citrus and tropical fruits with a hint of herbs.
Cliff Edge Marlborough Estate Sauvignon Blanc (New Zealand)
Complex palate of tropical fruit, green pepper and freshly picked peas leads to a crisp, mineral edge on the finish.
Compass Point Chardonnay (Australia)
Chardonnay from South Eastern Australia. Generous and soft with ripe fruit flavours of peach and melon and a hint of vanilla. This ripe, fresh wine is well balanced with a long finish.
Condor Sauvignon Blanc
It's a great discovery though, with its bracing acidity, pungent fruitiness and subtle, perfumed spice make it a taste experience to savour. Blended here with a touch of gooseberry-edged Sauvignon Blanc.
Moet Et Chandon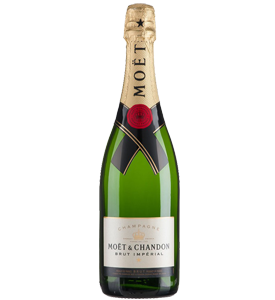 Created in 1869, it embodies Moët & Chandon's unique style, a style distinguished by its bright fruitiness, its seductive palate and its elegant maturity.
Dom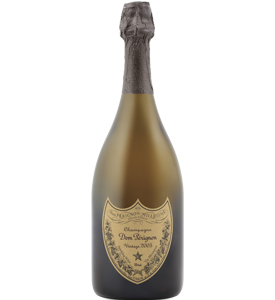 A premium Champagne of the highest class. This Dom Perignon is presented in a luxury gift box making it the perfect present for a man or a woman. A dry white Champagne that stands the test of time radiating class and elegance with every sip.
A pale gold colour with a palate of citrus fruit, apple and peach. This is followed by a full bodied yet refreshing palate of lemon, fresh bread, toasted brioche and cream, with a lime driven finish. Pair with seafood or serve as an aperitif. Beautifully follows on from Dom perignon's earlier vintages
When Father Pierre Pérignon took over as cellar master at the Benedictine Abbey of Hautvillers in 1668, his avowed goal was "to make the best wine in the world". For a young monk just 30 years old, it took a visionary spirit and exceptional audacity to set such lofty ambitions. He succeeded in transforming the history of wine and is known today as the spiritual father of champagne.
Today, the House of Dom Pérignon has perpetuated the visionary approach instilled by its founder, a vision that continues to express the essence of true luxury: continual reinvention of the exceptional. This reinvention is what guides the inspiration of Dom Pérignon chef de cave Richard Geoffroy as he crafts each new Dom Pérignon vintage.
As Richard Geoffroy notes: "The grapes are never the same from one year to the next. If a harvest does not meet Dom Pérignon's unyielding standards, there will be no vintage champagne that year. This isn't a value judgment—it's an aesthetic vision."
The unique personality of Dom Pérignon champagne is born of this creative commitment. There is always an unexpected, paradoxical tension between the distinctive qualities of a year and the timeless spirit of Dom Pérignon, a sensation that gives the champagne charisma, imparting weightlessness, airy richness and suppleness from the first impression to the long-lasting finish.
The profound emotion of Dom Pérignon lies precisely in the tension sustained by a brand whose name is intimately associated with the birth of champagne more than 300 years ago, a brand which, over time, has become an unrivalled icon of luxury.
Cristal
This Vintage Cristal Champagne comes with a Light gold in appearance, with fine bead and persistent mousse in this Cristal bottle, and aromas of crushed white flowers, ripe citrus and red berry fruits. On the palate, limey citrus mixes with toasted, woody aromas, subtle minerality and notes of brioche. Pair with caviar, oysters, scallops, John Dory or lobster.
In 1833, Louis Roederer, a successful entrepreneur, inherited the Champagne house of his uncle, Nicolas Schreider. Deciding to bestow his own name upon the house, he oversaw a steady increase in quality and production at the house, with sales rising from 100,000 to 700,000 bottles during his lifetime. Under the management of his son, Louis Roederer II, production rose to 2,500,000 bottles in 1872, accounting for one tenth of total Champagne production at the time. Of these, 666,000 were destined for Russia, and 390,000 for the USA.
Louis Roederer II died in 1880, aged only 34, leaving the business to his sister Leonie, and her sons Louis Victor and Leon-Oly. Confronted with the problems of the First World War, the Russian Revolution and the Wall Street Crash, Leon eventually left a much weekend business to his wife Camille, who, over 40 years, was able to re-establish the house as a Champagne powerhouse. Today, with several acquisitions around the globe, Roederer is one of the largest and most productive Champagne houses, and produce Cristal, one of the most sought after cuvees in the world.